SEED POTATOES
Kroeker Farms has two seed farms, Manitoba Elite Farm and Saskatchewan Elite Farm.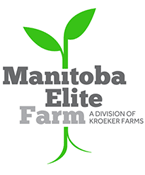 Manitoba Elite Farm is situated just north of the 49th parallel, making it perfect for early vigor in seed potatoes. With cold, hard winters our soil is naturally cleansed from unwanted disease; making our seed farm one of the best in the country. Located near Winkler, Manitoba, it is ideally located to ship anywhere in North America.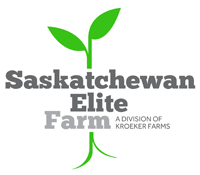 Saskatchewan Elite Farm is located in one of the most isolated seed producing areas in North America, this farm focuses on producing only early generation seed potatoes. With long crop rotations and every acres irrigated, the farm supplies growers with virus-free, early generation seed potatoes.